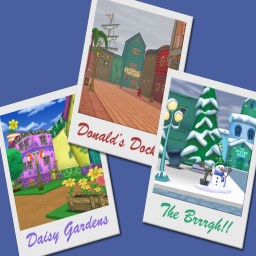 A neighborhood is a toon-governed zone in Toontown with its own theme, playground, and three streets (two in Donald's Dreamland). They consist of four Toon HQ buildings and fishing ponds.
List of neighborhoods
Removed neighborhoods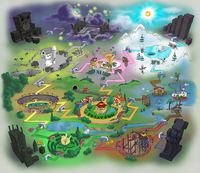 A total of "eight or nine" neighborhoods was planned for the game.[1] The final count is eight, but a ninth neighborhood, Funny Farm, was planned to be added to the game as well.
In addition, Goofy Speedway and Acorn Acres were not the initial neighborhoods planned in those areas. Instead, they would have been Goofy Stadium and Construction Zone, respectively.
References