This is an archived page.
Please do not edit the contents of this page.
June 2011
FlappyWildbumper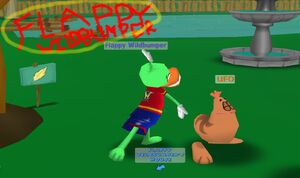 The Top Toon of June 2011 is... FlappyWildbumper! Congratulations on winning June's vote!
FlappyWildbumper is an active member of Toontown Wiki. Joined on April 12, 2011, he's made an enormous amount of edits: 770 total edits on this wiki! He's currently ranked as Number 9 on the leaderboard. Although, that's suspected to change due to his crazy editing!
His main Toon's name is Flappy Wildbumper. Hmm... I guess that's where he got his Wikia username! Flappy Wildbumper's laff points are at 111. His doodle's name is UFO bought from the Toontown Central pet shop. Hmm... now where did he get that name from?
FlappyWildbumper has several goals to complete on Toontown and Toontown Wiki. Wow! Make 3,000 edits! That's going to be an easy goal for you sir! Just continue editing like you normally do, and you'll be there in no time! No time, no sweat!
Congratulations once again! We hope to see you edit more on the wiki! We really need to those darn stub pages to be "unstubbified"! Good luck!
July 2011
KacperTheHorse
The Top Toon of July 2011 is... KacperTheHorse! Congratulations on winning July's vote!
"Casper, the friendly ghost!" No, not that Casper. This Kacper! Right here! On the image! Well that's Black Hole, Kacper's Toon. Yep.
KacperTheHorse is a friendly horse. Yes, he is a friendly horse. Hehe. Getting to my point: KacperTheHorse... you know, I'll just call you Kacper for short. Anyways, Kacper has shown excellence since he joined this wiki. Now, he has 2,175 edits in this wiki! Congratulations! He's also #5 on the leaderboard! Wow!
Black Hole, Kacper's Toon, is doing a great job as a cat. Lureless, ay? Well, he must be taking that challenge! Or... he accidentally chose to be Lureless by accident. Either way, he'll get it maxed in no time!
KacperTheHorse was the first user to create this wiki's 1,000th page! Wow! One of his goals is to become a Rollback. Keep it up! We know you're going to do great as a rollback!
Congratulations once again for winning Top Toon! Good luck in the near future!
August 2011
GamerPerson
The Top Toon of August 2011 is... GamerPerson! Congratulations! You are the featured user in this wiki!
GamerPerson is the main user of projects and features. He always comes up with the newest projects. Some have been a success, others... maybe not. But, the features bring the fun into the wiki. We're not always treated as a business!
GamerPerson is one of the administrators of this wiki. You may contact him for any help or just general comments. He will try his best to answer your question.
Anyways, he works hard everyday and attempts to bring Toontown Wiki to the top. He is #6 on the Special:Leaderboard and currently has 4,246 edits on this wiki. Work hard! There are always rewards for doing your best!
Keep up the good work!
September 2011
WilburStorm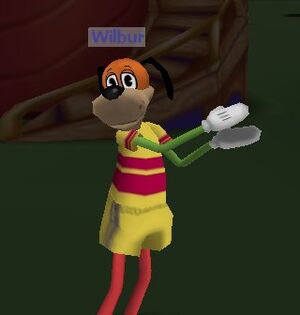 The Top Toon of September 2011 is... WilburStorm! Congratulations!
WilburStorm has been editing since February 13, 2011. He currently has 1,026 edits on this wiki. Currently, he is rank #16 on the leaderboard, but it should change within a week!
WilburStorm's main Toon is Wilbur. Currently 106 laff points, but, once again, that shall change soon! Keep training your Gags! You're almost there, dude! Just three more Gag tracks to go!
I (Bermuda) was reading your userpage when I stumbled upon one of your plans. Hey! Look! You need to cross out "Become a Top Toon on the wiki"! You've earned it, well won it.... Hehe.
Keep up the great work, dude!
October 2011
SuperGeyser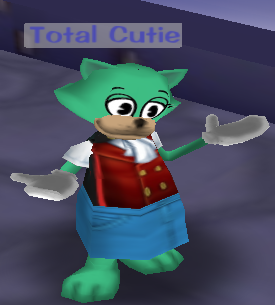 The Top Toon of October 2011 is... SuperGeyser! Congratulations for winning the vote!
SuperGeyser is one of those hard working users. He has made 710 edits to the wiki. Wow! If only you were active more, those edits would be flying! SuperGeyser is currently ranked at #21 on the leaderboard. Once again, get more active! We would like to see you achieve some things!
SuperGeyser's main Toon is Total Cutie. Total Cutie is a female sea green cat with 66 laff points. Watch out for Total Cutie! She'll blow you away if she regains membership!
Congratulations once again SuperGeyser! Have fun editing!
November 2011
The Epic Toon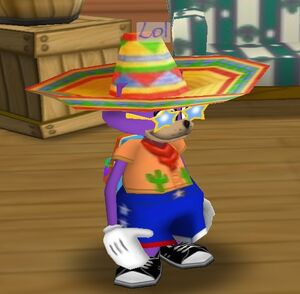 The Top Toon of November 2011 is... The Epic Toon! Congratulations on earning the most votes!
The Epic Toon is one of the users who will try things, even though they are likely to make a mistake. Hey, people make mistakes too! Nobody is perfect anyways.
The Epic Toon currently has 1,723 edits on this wiki. Most of his edits are editing the mainspace and adding pictures combined. Glad to have someone taking pictures! He is currently at #6 on the leaderboard, but we all know that's going to go up.
Good luck out there, The Epic Toon! Stay epic!
December 2011
Theevina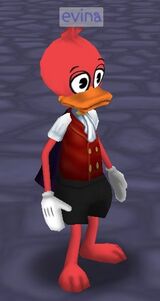 The Top Toon of December 2011 is... Theevina! Congratulations for earning the most votes!
Theevina - cough - The Evina is the latest administrator to join the group and also the latest to gain bureaucrat rights. We have entrusted him to adopt the wiki after a long absence from one of our bureaucrat. As a bureaucrat, he can promote, and demote, users into a user rights group, such as administrator or rollback rights.
Enough of that, let's move on to his edits. He has the most edits on the wiki, with a total of 13,053 edits, surpassing the user who had held the record long enough before... this happened. Bermuda uses Cry emote. He is also ranked number one on the leaderboard, keeping that record for a very... long time.
Anyways, if you ever spot The Evina's toon, Evina, on Toontown, make sure you greet him a "Congratulations!" for becoming Top Toon! Good luck out there! Quack.
Community content is available under
CC-BY-SA
unless otherwise noted.