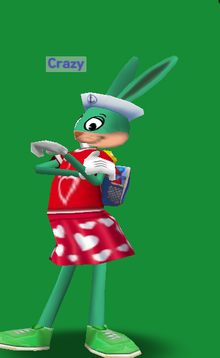 About me
Hi, I'm Crazyman and I  Eat All them muffins :D . I Play Toontown(obviously), Also I'm a Naruto fan and a Brony.
I used to have a 121 laff Maxxed toon Until I Got falsely banned from Toontown since then I haven't played untill now but currently I am still a noob so help would be appreciated.
If You Want To Here's My Signiture: http://ttwebinfo.dyndns.org/sig/Crazyman5520.gif
My Toons
Current ToonTasks
Carry 4 Toontasks
Carry 120 Jellybeans
Lure Track 10
N/A 
My Friends   
Short Factory with Flip-0
Community content is available under
CC-BY-SA
unless otherwise noted.