About Me
Ima whore
My Toon
im  a parker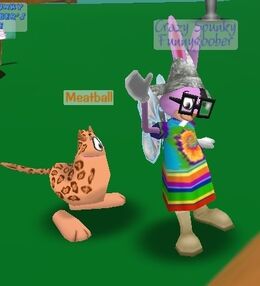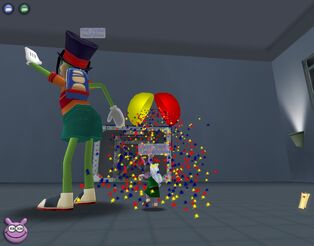 Stats
| Track | Gag |
| --- | --- |
| Toonup | High Dive |
| Trap | N/A |
| Lure | Presentation |
| Sound | Opera Singer |
| Throw | Wedding Cake |
| Squirt | Geyser |
| Drop | Toontanic |
| Cog Type | Suit | Level |
| --- | --- | --- |
| Sellbot | Mr. Hollywood | 35 |
| Cashbot | Robber Baron | 14 |
| Lawbot | Back Stabber | 6 |
| Bossbot | Yesman | 5 |
Working On
What I'm currently working on is my cog suits. I don't work on one at a time, I like moderation so I work on all of them at the same time so I don't get bored. I am also helping my friends (Prof. Clyde Smartytoon, Prof. Clover Smartytoon and Crazy) work on their toons because they are fairly new toons. I do plan on maxing my toon, but I know that will take a while. I'm bad at racing so I'm not sure how that will work out. I'm also working on my garden; right now I'm up to 4 beans, almost 5.
Community content is available under
CC-BY-SA
unless otherwise noted.