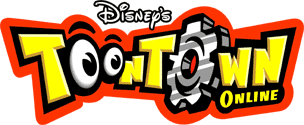 Note: I created this wiki and quit for a while, but I'm coming back in March 2013. See you soon!
Hey there, I'm Flippers, a administrator here. My toon's name is flippers, as you might have guessed. On this wiki I usually focus on deleting and fixing vandalizm(I don't edit much anymore). I'm having computer problems so I might not be on much. Oh and there's something you should know about me. I do not play ToonTown much anymore so I am not very powerful.So don't tease me because I'm a noob and I don't have membership. I don't play much anymore because I try to focus on this wiki. I have trackers below. I also throw parties sometimes. I am a member of the Cogbusters. If you wanna join, write "Cogcrusher" at the top of your user page like I did. I am the leader/creator of the cogbusters, so any questions or complaints should be asked on my talk page.
Tracker (Club Penguin Only)
(I made this tracker to help people friend me. If you want to meet me, this tracker will help you a lot. So if I'm online, hurry! I usually stay on for 30 to 100 minutes.)
Likes
Dislikes
Favorite pages
1.Virtual Skelcogs
2.Cogs
3.ToonTown Online
I edit my userpage everyday that I am active. So you can see when I was last on the wiki down here.
Community content is available under
CC-BY-SA
unless otherwise noted.