The ToonCouncil wants to make sure we have the best selection of silly, wacky Toon names to choose from. And we need YOUR help!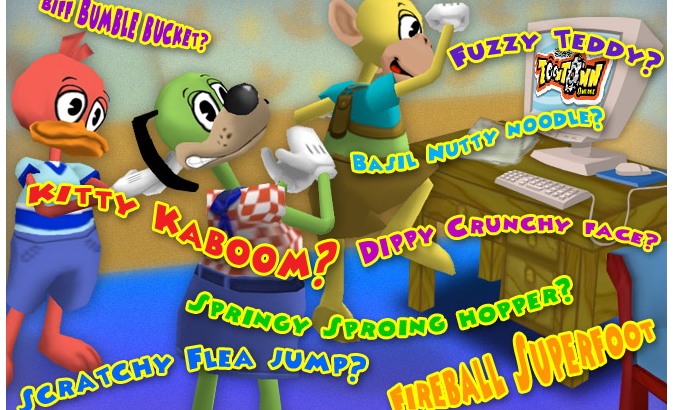 If you have a suggestion for a great Toon name that you would like to see added to the Name Picker list, please submit by replying to this Blog post using the comment field below only.
We're looking for both first and last Toon names, like: "Loony Crinkle hopper". So be creative and Toony!
Your winning name will be added to the approved Toon names in the near future. We'll also announce the winning names on the Toontown Blog, so make sure you include your own Toon's name with your suggestion.
All suggested names should follow our Toontown Online naming guidelines:
http://toontown.go.com/help/faq/toontown-overview?navId=parents#answer5
Hurry! We'll be accepting submissions only until June 6, 2011.