Hey Toons! Welcome to September 2011 Newsletter!
Newsletters show how much progress the wiki has put up during last month (August). It will also report bugs to make users aware of what's currently happening. There will also be other information for this month as well.
Statistics
No. of articles: 1,472
No. of media (images and videos): 2,975
No. of active users (whom have edited during the last 30 days): 155
No. of active administrators: 3
Traffic (US): 7.9K
Traffic (Global): 10.1K
Projects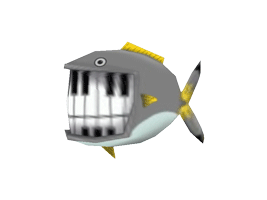 Our current projects (major projects in bold):
De-Stub
Shops and Shopkeepers
Cattlelog Items
Cog Move Phrases
Gold Course Images
New Gag Images
New Cog Images

New!

Party Decorations (and images!)
Dance Move Images
Self projects (projects made for you only) will not be listed here.
Top Toon of September 2011

Congratulations to WilburStorm for having the most votes during the voting process! You are featured the Top Toon of September!
News
Currently, the Super Contributors is not getting tons of attention. We would like users to achieve this group! Who wants their name colored in

Dark Turquoise

? Well you can have it that color if you meet these requirements!
KacperTheHorse would like some help with Project:Languages! We currently have a Polish Toontown and a Spanish Toontown. If you speak and understand these languages, feel free to contribute! (Please do not use Google Translate; they do not translate very well....)
Recently, Bermuda has hosted a contest for the hard working user. On September 1st, the user who has been a hard worker will be given a free 1-month membership game card! Good luck participants!

UPDATE!

Bermuda has chosen the winner of the 1-month membership game card! Congratulations Flower1470! You've earned it!

Theevina has posted a wiki adoption campaign! Read more about it!
Emoticons are out! Check out chat today! You can see current emoticons here: MediaWiki:Emoticons.
Notes
Bugs
When editing articles, categories may be removed (even when it wasn't even touched). We would like you to check to make sure the categories are still there. For assistance, please contact active administrators.
Report more bugs here on the comments, and we'll report them to Wikia Staff! Or you may contact them yourself!
That concludes this month's newsletter.
Community content is available under
CC-BY-SA
unless otherwise noted.