Welcome!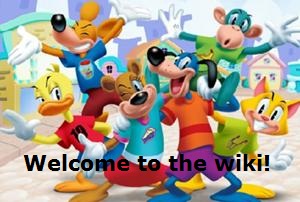 Hi Abuddyman, welcome to Toontown Wiki! Thanks for your edit to the Jellybean fest page. We hope you will enjoy our wiki and stay with us! We have several projects in progress, so I hope you can get involved!
You can review the Wiki Rules and Manual of Style before editing so you understand our policies! The main rule is to have fun editing!
If you are here from ToonTask.com then we encourage you to use its blog and chat features rather than the ones here. If you are not from ToonTask.com then we recommend making an account there as well.
If you need help with anything, you can leave me a message on my talk page!
Have fun editing, Abuddyman! -- Flower1470 (Talk) 23:54, March 31, 2013
Community content is available under
CC-BY-SA
unless otherwise noted.