Welcome!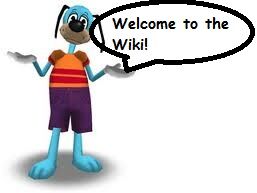 Hi Debivp11, welcome to Toontown Wiki! Thanks for your edit to the Gags page. We hope you will enjoy our wiki and stay with us! We have several Projects in progress, so I hope you can get involved!
You can review the Wiki Rules before editing so you understand our policies! The main rule is to have fun editing!
If you need help with anything, you can leave me a message on my talk page!
Have fun editing, Debivp11! -- Bermuda (Talk) 00:29, November 23, 2011
Talk Page
Hi. The content (the About Me) should belong on your user page. The talk page should only be use for contact for other users.  Bermuda • Talk • 01:19,11/23/2011
Okay, I'll switch it.
Hey everybody! Please comment! Ask any questions you like.
Being Calm
I am calm and relaxed right now. All you have to do is enter through the door, be happy that you don't have any homework, walk into the computer room, get on toontown wiki, and post or edit!
Being Amazed
I know I got lucky for the 55,000th edt, but it's not luck. It's knowledge.
Being Desperate
I am desperate! Go to Matthewcontests wiki and accept the challenges! You may create a contest, but DO NOT edit
Sorry!