Welcome!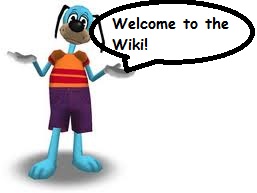 Hi Jake Rockenklunk, welcome to Toontown Wiki! Thanks for your edit to the User:Jake Rockenklunk page. We hope you will enjoy our wiki and stay with us! We have several Projects in progress, so I hope you can get involved!
You can review the Wiki Rules before editing so you understand our policies! The main rule is to have fun editing!
If you need help with anything, you can leave me a message on my talk page!
Have fun editing, Jake Rockenklunk! -- Bermuda (Talk) 14:09, September 18, 2011
Bot
It was a bot that left a message. That bot leaves messages to new users. Anyways, welcome to the wiki, Jake Rockenklunk! Remember to sign your post with ~~~~, which generates a signature! Or customize your signature through Special:Preferences! Bermuda • Talk • 19:38,9/18/2011
Hi Jake Rockenklunk! What's up?
Soundless
Just a question, why did you pick soundless? Sound is one of the best gags to have. --Oshawott497 00:20, January 4, 2012 (UTC)
Community content is available under
CC-BY-SA
unless otherwise noted.