Welcome!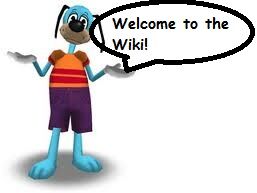 Hi King654, welcome to Toontown Wiki! Thanks for your edit to the Cold Caller page. We hope you will enjoy our wiki and stay with us! We have several Projects in progress, so I hope you can get involved!
You can review the Wiki Rules before editing so you understand our policies! The main rule is to have fun editing!
If you need help with anything, you can leave me a message on my talk page!
Have fun editing, King654! -- Bermuda (Talk) 01:00, March 5, 2012
RE: Idea
I think that's a fantastic idea! I cropped the picture a little differently so that it works with the gradient better. It might not show up right away, but when you do see it, let me know what you think!
Thank you so much for the suggestion!
~Flower1470 ♥ 14:00, November 3, 2017 (UTC)