Welcome!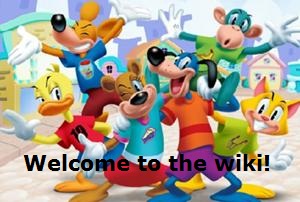 Hi Kyleton, welcome to Toontown Wiki! Thanks for your edit to the Name Dropper page. We hope you will enjoy our wiki and stay with us! We have several Projects in progress, so I hope you can get involved!
You can review the Wiki Rules and Manual of Style before editing so you understand our policies! The main rule is to have fun editing!
If you need help with anything, you can leave me a message on my talk page!
Have fun editing, Kyleton! -- Theevina (Talk) 23:37, May 31, 2012
Getting involved
Hi. Recently we have received an inquiry for partnership. Please feel free to get involve and add in your opinion about the partnership, and if Toontown Wiki is suitable for the partnership. Thanks for listening; we hope you can get involved.
Link: Forum:Partnership with ToonTask
Remember to keep comments civil. Comments that violate the rules will be removed, and you may earn a block.
This message was sent to the most recent list of active users and does not necessarily target you.
Community content is available under
CC-BY-SA
unless otherwise noted.