Welcome
Hi, welcome to Toontown Wiki! Thanks for your edit to the Half-ubers page.
Please leave a message on my talk page if I can help with anything! -- Flippers (Talk) 01:17, October 19, 2010
O hai (lol) Randalpik 02:32, October 23, 2010 (UTC)
GET ON PIE EATERS NAO O_O!!!11!1111111!!1 lol 173.64.164.223 14:58, October 26, 2010 (UTC)
GET ON PIE EATER NAO!!!!!!!!!!!!!!!!!!!!!!! lol
I agree
I agree for you to be an admin but unfortunalty i cant make you an admin because i need to have special rights ( i need to be on for a year) But Flippers can give it you! You can ask for adminiship on this page Request User Rights. He will answer it shortly/long and decide to make you an admin or not. I think you could be an admin you are very good at editing so good luck! Man for the job 16:34, October 26, 2010 (UTC)
GET ON PIE EATERS NAO LOL Randalpik 14:57, October 27, 2010 (UTC)
Duplicate Picture Report
Hey! You copied my loan shark card on loan shark! You dont have to copy my pictures! Plus hmm, strange. Is there supposed to be a card there before? Because I remember I put the card on that page before.
(This one:)
File:Loan Shark Trading Card.jpg

Which the one you uploaded is called: Loan_Shark_1. jpg
and this one: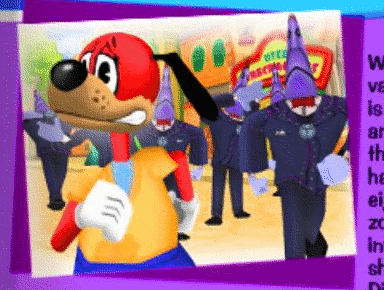 Which the one you copied is called Inavsion_1.jpg
So please dont copy my pictures ok? Cheese0 13:51, October 31, 2010 (UTC)
Scary Rocco Progress Report 11/13/10
Please get on pie-eaters.chatango.com now I want to chat because im bored...

My black cat has 51 laff, is about 400 away from Whole Cream, has Small Magnet, has Trumpet, and is about 1,300 away from Fire Hose. I gained 6 laff yesterday, and I'm trying to get to whole cream as fast as possible because I'm stuck on that task in Mml. Speaking of MML I have 5 frames of Toon-up! Randalpik 16:03, November 14, 2010 (UTC)
um
U must work on laugh points alot cus my blue cat is at 45 laugh and I got Whole cream pie and hose.JUST got new drop gag too big weight :) Lion_blaze 16:49, November 17, 2010 (UTC)
are u
Are u a warrior fan? cus I sure am. Lion_blaze 22:04, December 6, 2010 (UTC)
Community content is available under
CC-BY-SA
unless otherwise noted.