Hello Toons, Welcome to my user talk! Here, you may chat with me about Toontown, advice or simply editing.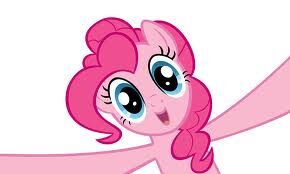 Rules:(I'm spontaneous)
Remember, no foul language!
Observe neatness in my talk page.
Be as random as you like.
Sign your messages with your signature.
Put a new header for every message, unless, of course, your new message is related to another one of yours.
Be respectful, this is MY talk page.
If you have any complaints whatsoever, don't be afraid to approach me, but, please read the rules before complaining.
If ever I seem mad in any of your messages, do not fret, I am not angry, I just seem serious, because the wiki is a serious matter.
I will respond in my talk page, so, check my page regularly for a reply.
Lastly, have fun!

Messages go under the line!
---
Re: Your... uh.... "Boxes"
The boxes are standard boxes found on different wiki's. I just used them and made my own. :P
The raw code is found below in the Pastebin. I added asterisks to the areas that you can change. They're the interchangable areas so you can customize it.
http://pastebin.com/wXQzzg1n
The result:
| | | |
| --- | --- | --- |
| The TechPhantom. | I saw a squirrel. | 19:15, April 28, 2012 (UTC) |
:D
Man, I saw you in Daisy Gardens yesterday... (5/3/2012)
Cwazyface, aka Alex Mc Toony... -Talk Page - -User Page-

Hi! I'm pretty new to the this wiki and I came to ask u if maybe we could get on chat toghther. No 1 ever seems 2 be on it...... Anyways, if u wanna know more about my toon, just go 2 my Profile! Cya!
AnimalLover1011 17:09, May 16, 2012 (UTC)
Getting involved
Hi. Recently we have received an inquiry for partnership. Please feel free to get involve and add in your opinion about the partnership, and if Toontown Wiki is suitable for the partnership. Thanks for listening; we hope you can get involved.
Link: Forum:Partnership with ToonTask
Remember to keep comments civil. Comments that violate the rules will be removed, and you may earn a block.
This message was sent to the most recent list of active users and does not necessarily target you.
 Bermuda • Talk • 06:27,6/1/2012
Wanna meet on Test?
My toon is a blue monkey named Miss Doggensnoop, she's a girl, she is short, she has all white clothes, she is 43 laff, she is currently working in Minnie's Melodyland, she has Lure and Toonup gags both at Level 2, and she has throw and squirt gags at level 4. Lemme know when you wanna meet! I'm available 24/7 through Sunday!
There was once an ugly barnacle. He was so ugly that everyone died. THE END.☺ It just never ends. Oh wait, it already did. 01:25, July 6, 2012 (UTC)
User rights
Hi, WilburStorm.
You have been inactive for more than 60 days, last editing on June 27, 2013. The staff has come to the decision to demote you on Wednesday, October 9, 2013. If you object with this decision and would like to continue editing, you may leave a reply at Forum:Demotion/WilburStorm.  Bermuda • Talk • 20:37,10/6/2013